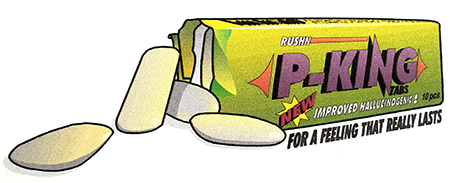 P-King (RN2056) is a t-shirt design we originally printed in the mid to late nineties.
The P-King Chewing gum pack t-shirt was a fictitious pack of chewing gum that was the envy of every raver. Something you would really want to have handy.
We get loads of previous customers who contact us and tell us stories about the old days, who are looking to bring back those memories.